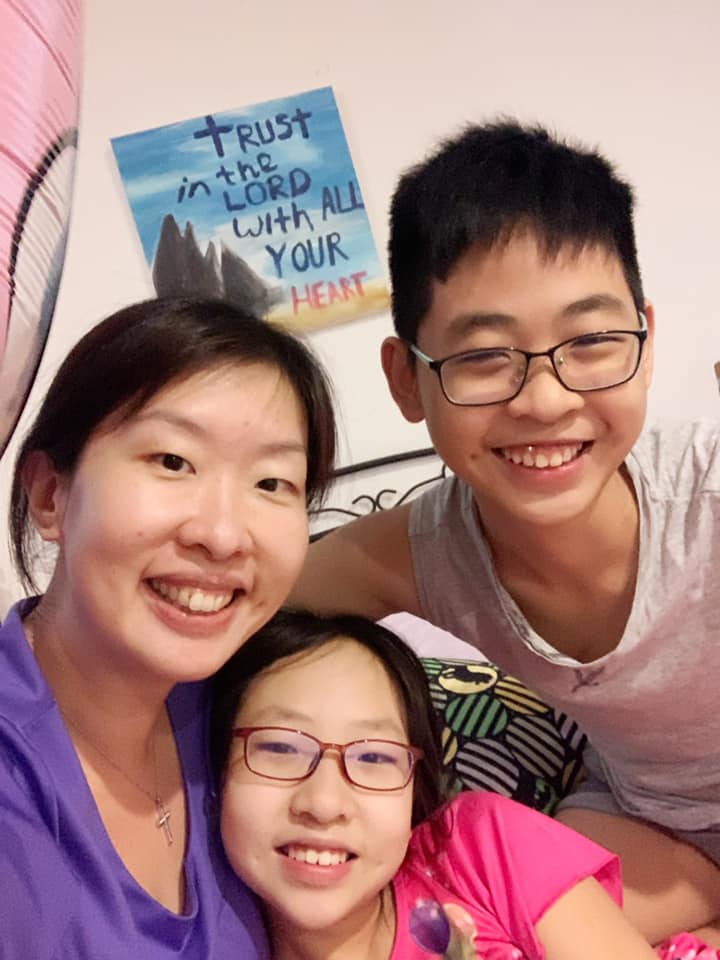 "Mummy, so did you test positive or negative?" My daughter messaged me first thing this morning.
"Darling, I don't know yet. They have not called me! I will let you know once I know ya!"
Today is our daughter's birthday. When we were first told by Dr. A that we will be moved to the recovery facility at Pasir Ris and we will be tested once every 4 days… Jamie and I looked at the calendar and calculated to see if we would actually be home for her birthday.
After working out the dates, we realised that we might make it, but the chances seem really slim. However, we prayed that if we both cannot be home, perhaps at least one of us can be home to celebrate her big day with her.
At about 10.30am, the phone rang.
"Is this Violet Lim? You will be discharged today. Please pack your bags!"
"What about my husband?"
"We don't know yet. Please shower, change your clothes and pack your bags. We will send you some antiseptic wipes to wipe down your belongings."
One hour later… I was escorted to the entrance of D'Resort by one of the Cisco staff. And I was told, "You are free to make your way home from here!" It seemed so surreal. I felt like I was let out of prison, like in movies we watch… where they open the gate, give you a letter of discharge and you are free to go! And yes, I was indeed given my letter of "revocation of quarantine". I am FREE!
You might have guessed by now that I am the only one that has been discharged. Unfortunately, Jamie has tested positive the second time. So he will have to wait to be tested again in a few days time.
However, we are so so thankful that at least one of us is out to reunite with our children.
My daughter says that this is the best birthday present ever. 😍 And one of her best friends says that it is a "birthday miracle"! 🌟
I am now officially a COVID-19 Survivor!
A big thank you to everybody – our family, friends, business associates, members of the public for all your well wishes and prayers throughout our entire journey. Your words of support and encouragement have really warmed our hearts every day. Even though we might not have met some of you personally, we are extremely touched by your love and concern for our family.
As we begin our 4 weeks of the circuit breaker,
let's stay healthy,
let's stay safe and most importantly,
let's stay home to slow the transmission! 🏡
Jiayou! 💪🏻💪🏻💪🏻
#1millionhappymarriages #betterlifetimerelationships #LunchActuallyGroup