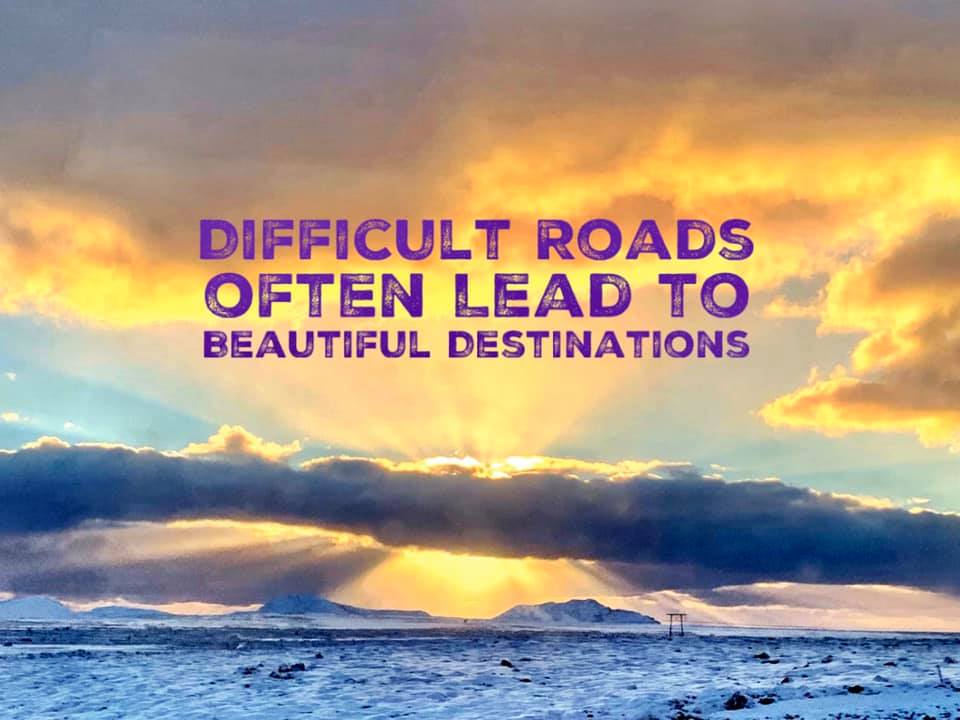 I had a pleasant surprise yesterday morning! I thought that we would only get swabbed today, but the medical personnel knocked on our door at 8.45am yesterday morning to do the nose swab for us. Maybe because this is the third time(!!!) I am doing the swab, I no longer feel much discomfort.
I wanted to take this opportunity to thank you for reading my "trilogy" and sending me your well wishes and prayers. Initially, the reason I wanted to share about my situation was because I was getting a bit tired of finding excuses of why I cannot meet up or attend meetings, etc. So, the last straw was when my good friend Youyi invited me to go on her in-person talk show and I had to think of ways of rejecting her. I finally decided to tell her the truth.
"Babe, I would really would love to go on your show, but I have COVID-19 and am currently in the hospital."
She was super shocked! However, once she recovered, her being a journalist/TV anchor/social influencer, she had tons of questions for me – what were your symptoms, how did you feel, what is the treatment like, etc. I jokingly said, "Wah you have so many questions, why don't we answer them on your talkshow!" I did not expect her to take up the offer so readily! 😂 She said, "Ok babe, tonight at 9pm?" 😱 Anyway, we ended up doing a IG Live on Wednesday, 1 April at 10pm where we answered all her questions. She posted it on her FB on Friday, 3 April just past midnight.
After doing the IG Live with her, I discussed with Jamie and that there are probably many others out there (just like Youyi) who would want to know the behind the scenes of a COVID-19 patient journey. It was like a black box. And we usually fear what we don't know. Of course, we are aware of the potential challenges, problems or even stigma. We prayed about it and eventually decided to share our story because we felt that many of our friends could benefit from our experience sharing.
After the first post was published, Jamie and I were shocked by how quickly the post was being shared. I was overwhelmed by the number of friends who called, video-called, messaged Jamie and I to check on us, to support us, to wish us well. People whom I have known from every different stage of my life contacted me: friends from kindergarten to primary school to secondary school to college to university, my ex-colleagues from Citi, my friends from the different organisations I belong to EO, CWG, Rotary, Toastmasters, my church friends, our Lunch Actually alumni, our clients… all sent us their words of encouragement! I am very moved by everybody's outpouring of love and concern.
As I was going to share my story in 3 FB posts, I have split up the details and information into three parts. The next day, I was called by some media who wanted to interview me for their article as they needed more info. Other media outlets published their article based on my post without contacting me for further info.
I have been informed by friends that some netizens are angry that I have not disclosed that I am an "imported case", that I came back from US and that I am trying to hide this information. I was pretty flabbergasted honestly because if I am trying to hide this information, I would not have:
1. Mentioned my case number because anyone could easily search up my case number and it is clearly stated that I have a travel history to US. If I wanted to hide, I would have simply said that I am a COVID-19 patient without revealing my case number.
2. Stated in my first post that I have shared my travel history with my GP and that was the reason she was convinced to write me a referral letter to NCID.
3. Shared about my work trip to US with Youyi on her IG LIVE which happened a day before I published my first FB post.
4. Shared in my 2nd FB post about the details of my conversation with the contact tracing officer.
Some netizens are also upset that since I travelled to the US, it is my own fault, and I am socially irresponsible:
1. I left for New York City on 6th Mar on a midnight flight. New York State had 22 reported cases with 4 being in NYC as of 5th Mar and Singapore had 117. No travel advisories have been issued for travel to the US.
2. When things started to worsen in NYC, I immediately brought forward my flight home. I flew out on the 12th, and arrived on 13th Mar. When we got home, there were no LOA (leave of absence) or SHN (stay home notice) being issued for travellers from US yet.
3. Nevertheless, I decided to practise social distancing/self-quarantine. In the 12 days before I went to see my GP, I have been at home in my room 90% of the time and have limited direct contact with other people, other than my husband, children, and helper.
4. I have not been back to my office premises since mid-February as we have started the split team arrangement and I am on the offsite team. Hence, I have not met up with any of my client-facing team members.
Looking back, there are many valuable lessons that I have learned from this journey leading up to where I am right now. I definitely take accountability for my decisions and there are definitely things that I could have done better or differently.
One of my good friends told me (the same friend who asked if I am case 667), "Haters will hate. There will always be 15% of people out there who would find something to hate about you, no matter what you do. However, if you know that you are able to help or inspire or impact the rest of the 85% positively – why should you stop just because of the 15%? Why are you shortchanging the 85%?"
Many of you have shared with me how my story has helped you and it has encouraged me tremendously.
❤️ "Your experience gives such insight and we are all encouraged and grateful to how our nation manages this health crisis – and yes truly we are all in this together."
❤️ "Thanks for sharing your experiences and journey, it helps to put more people at ease for sure!"
❤️ "Thank you for the candid behind-the-scene narrative. It is very enlightening. So thankful for our excellent SG healthcare system and professionals."
❤️ (From a personal doctor friend who has been working tirelessly in the last months) "You're the first person I know personally who has it. I'm repeating results day in and day out, but don't know any of them personally and not having a face to a COVID person makes it easy to glaze over and just powering through. But now, you're my COVID face, not in a 'bad' way – but a reminder of why we're doing this!"
Therefore, despite some challenges I now have to deal with since sharing my story, I would choose to do it again with no hesitation.
Once again, thank you so much for all your love, support and encouragement! I will update you on our progress especially when we get our double negatives. Meanwhile, stay healthy and stay well! And PLEASE stay home. 🏡
#SGunited #socialdistancing #stayhome #staysafe #staypositive
#LatestUpdate: The nurses just came by to do our repeat swab… that means yesterday's swab was negative!!! (Hooray!) Please help to pray for our second negative. Thanks! 💜
#1millionhappymarriages #betterlifetimerelationships #LunchActuallyGroup