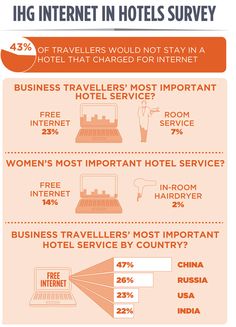 Recently, I had the opportunity to be part of an interesting project on a topic that is close to my heart and participated as a Relationship Expert to comment on the latest survey by InterContinental Hotels Group (IHG). It revealed that travellers miss their connection when they're abroad, stating that staying in touch with loved ones at home is of top priority. 
As a frequent business traveller, I would have to agree with this as I often find myself getting frustrated if I'm unable to access the internet from my hotel room to get in touch with hubby and the kids back home. The worst thing that can happen after a long and tiring flight is to find out that there's no Wi-Fi in the hotel room! My favourite channel to contact home is either through Skype or FaceTime, much like the rest of the Singapore respondents. I believe that when communicating with our loved ones back home, having a video call is more powerful than a simple text of Internet Message. With video calls, I get to see the kids expressions when I ask them how their day was, and I could even read them a bed time story! 🙂
What really touched me among the many findings was that… Singaporeans, being one of the world's the most frequent travellers, actually make it a point to check in with their loved ones daily!!! Singaporeans actually spend more time online (44 mins) talking to our family than those from Down Under (17 mins) proving that the Asian value of 'family first' is still very strongly inculcated in us in today's day and age.
At the end of it, it became very apparent to me how important internet connectivity is for business travellers, like myself, to maintain relationships with our partners and kids when abroad. It is great that hotel groups like IHG with hotel brands such as Crowne Plaza, Holiday Inn Hotels & Resorts, Holiday Inn Express and InterContinental offer free internet world wide for members of the IHG Rewards Club, a loyalty programme where you may sign up free of charge!
So if you are a frequent business traveller like me, you might want to check them out! 🙂